---
Au travers de ses très nombreuses références, ERGC à su démontrer auprès des principaux promoteurs et investisseurs institutionnels sa capacité à réaliser des projets de grandes ampleurs.
Ce type de réalisation nécessite une maîtrise optimale des coûts de construction et des délais de réalisation.
Through its many references, ERGC to demonstrate to the main promoters and institutional investors its ability to carry out large -scale projects. This type of realization requires optimal control of construction costs and realization deadlines.
---
Construction de 44 logements et parking, Le Cocon à Fréjus (83) en 2023 - 1.692.875 €
Construction of 44 housing and parking lot, Le Cocon in Fréjus (83) in 2023 - € 1,692,875
---
Réalisation de 58 Logements, Horizon Marine à Fréjus (83) en 2023 - 2.000.000 €
Realization of 58 housing, Horizon Marine in Fréjus (83) in 2023 -
€
2,000,000
---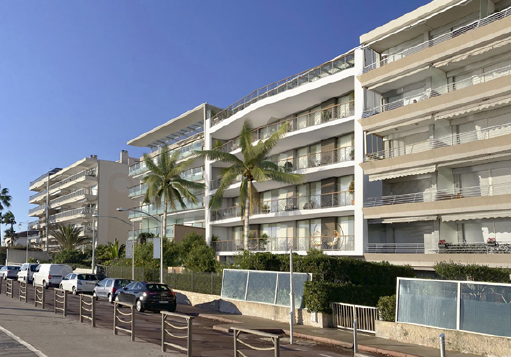 Construction de 8 logements et 3 bureaux, Hélios à Cannes (06) en 2023 - 1.270.000 €
Construction of 8 housing and 3 offices, Hélios in Cannes (06) in 2023 - € 1,270,000

---
Démolition, Terrassement, Paroi, gros œuvre, Espaces Verts pour construction de 30 logements et de 3 commerces, Clos Violettes SPLM à La Valette du Var en 2023 - 1.818.718 €
Demolition, earthworks, wall, structural work, green spaces for construction of 30 dwellings and 3 shops, Clos Violettes SPLM in La Valette du Var in 2023 - € 1,818,718

---
Construction de 127 logements à Pierrefeu du Var (83), Real Martin Ilots B1 & B2 en 2023 - 5.497.536 €
Construction of 127 housing in Pierrefeu du Var (83), Real Martin Ilots B1 & B2 in 2023 - € 5,497,536

---
Construction de 32 logements collectifs à La Valette du Var (83) en 2022 - 1.710.000 €
Construction of 32 housing in La Valette du Var (83) in 2022 - € 1,710,000
---
Construction d'une résidence de 28 logements , Villa Aurélienne à St-Raphaël (83) en 2022 - 1.055.000 €
Construction of a residence of 28 housing, Villa Aurélienne in St -Raphaël (83) in 2022 - € 1,055,000

---
Construction d'un ensemble de 15 Villas, Les Bastides de Julie à St Maxime (83) en 2022 - 930.000 €
Construction of a set of 15 villas, les Bastides de Julie in St Maxime (83) in 2022 - € 930,000
---
Construction d'un bâtiment comprenant 11 logements, Villa Giulia à St-Raphaël (83) en 2022 - 665.000 €
Construction of a building comprising 11 housing, Villa Giulia in St -Raphaël (83) in 2022 - € 665,000

---
Construction de 63 logements, L'Echappée Golfe à Cogolin (83) en 2022 - 2.475.000 €
Construction of 63 housing, L'Echappée Golfe in Cogolin (83) in 2022 - € 2,475,000

---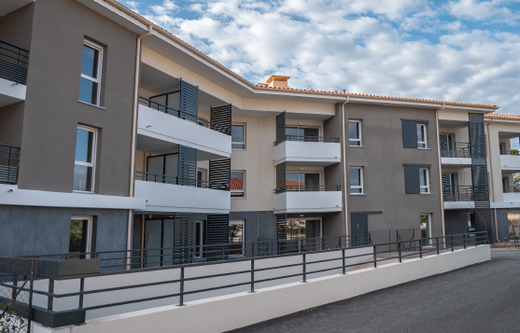 Construction de 60 logements à Fréjus (83) Le First en 2021 - 2.260.000 €
Construction of 60 dwellings in Fréjus (83) Le First in 2021 - € 2,260,000

---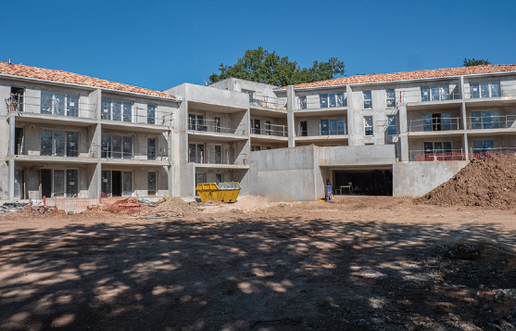 Construction de 38 logements collectifs, Les Jardins d'Elia à Pierrefeu du Var (83) en 2021 - 1.650.000 €
Construction de 38 collective housing, Les Jardins D'Elia à Pierrefeu du Var (83) en 2021 - € 1,650,000

---
Construction d'un ensemble de 40 logements et de 10 villas à Grasse (06) Parc de l'Oliveraie en 2020 - 1.960.000 €
Construction of a set of 40 dwellings and 10 villas in Grasse (06) Oliveraie park in 2020 - € 1,960,000
---
Construction d'un ensemble immobilier de 62 logements à Vallauris (06), Les Hauts du Golfe en 2020 - 2.653.000 €
Construction of a real estate set of 62 housing units in Vallauris (06), Les Hauts du Golfe in 2020 - € 2,653,000

---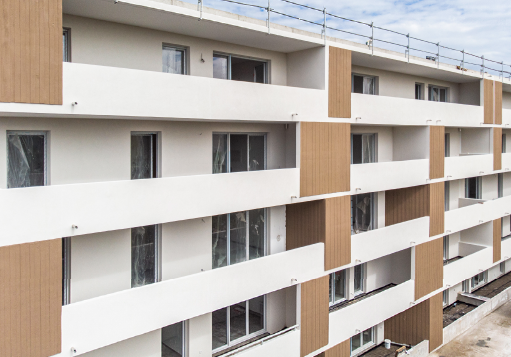 Construction de 57 logements et 1 bibliothèque, Gio 57  à Fréjus (83) en 2020 - 2.332.900 €
Construction of 57 housing and 1 library, GIO 57 in Fréjus (83) in 2020 - € 2,332,900

---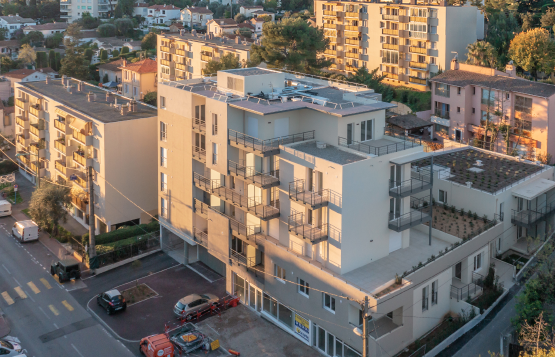 Construction de 31 logements et 1 commerce, Le 55  au Cannet (06) en 2020 - 916.000 €

Construction of 31 housing and 1 trade, Le 55 in Le Cannet (06) in 2020 - € 916,000

---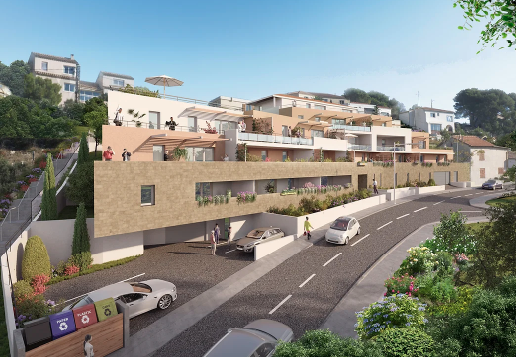 Réalisation de 18 Logements, Les Terrasses du Verdon à Martigues (13) en 2020 - 1.435.000 €
Realization of 18 housing, Les terrasses du Verdon in Martigues (13) in 2020 - € 1,435,000

---
Construction d'un immeuble de 59 logements, Aura Bella à Auribeau-sur-Siagne (06) en 2019 - 2.200.000 €
Construction of a building of 59 dwellings, Aura Bella in Auribeau-sur-Siagne (06) in 2019 - € 2,200,000
---
Construction d'un complexe immobilier et d'une crèche associative, Le Canneto au Cannet (06) en 2019 - 1.400.000 €
Construction of a real estate complex and an associative crèche, the Canneto at the Cannet (06) in 2019 - € 1,400,000
---
Construction de 25 logements et 9 villas individuelles au Tignet (06) en 2019 - 1.400.000 €
Construction of 25 dwellings and 9 individual villas in Tignet (06) in 2019 - € 1,400,000
---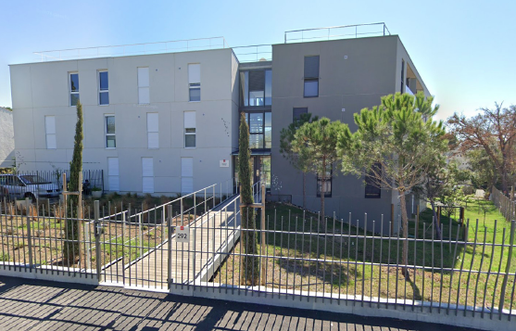 Construction de 14 logements à St-Raphaël (83), Résidence Carthage en 2019 - 899.562 €
Construction of 14 housing in St-Raphaël (83), Carthage residence in 2019 - € 899,562

---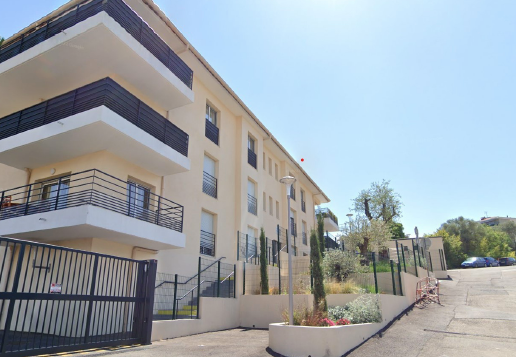 Construction de 14 logements, Rosalie Park à Grasse (06) en 2018 - 500.000 €
Construction of 14 dwellings, Rosalie Park in Grasse (06) in 2018 -  € 500,000

---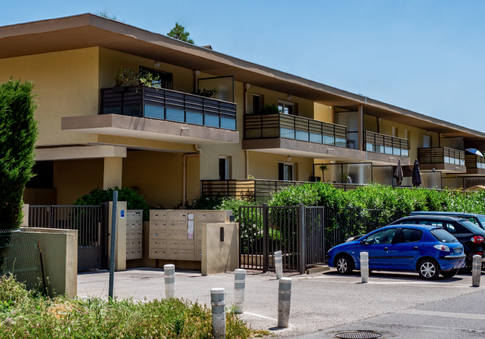 Terrassement, GO, VRD, façades, espaces Vert pour construction de 23 logements et 3 maisons individuelles à La Colle sur Loup en 2018
Earthmoving, Go, VRD, facades, green spaces for construction of 23 dwellings and 3 individual houses in La Colle sur Loup in 2018
---
Construction de 10 logements individuelles, Les Coteaux d'Azur à La Colle sur Loup (06) en 2018 - 600.000 €
Construction of 10 individual dwellings, the azure hillsides with glue on wolf (06) in 2018 - € 600,000
---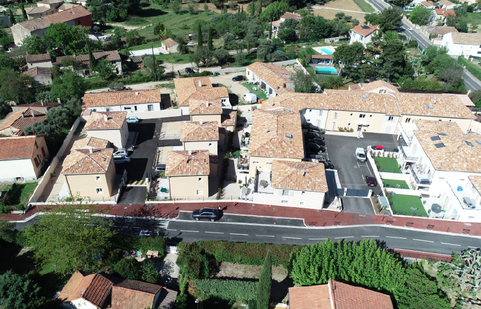 Construction (Macro-lot) de 29 logements et 5 maisons individuelles à Géménos (13) en 2016 - 2.005.110 €
Construction (Macro -Lot) of 29 dwellings and 5 individual houses in Géménos (13) in 2016 - € 2,005,110

---
Gros œuvre pour construction de 92 logements sur 8 bâtiments à Chateauneuf-Le-Rouge (13) en 2015 - 4.160.000 €
Standing work for construction of 92 dwellings on 8 buildings in Chateauneuf-le-Rouge (13) in 2015 - € 4,160,000

---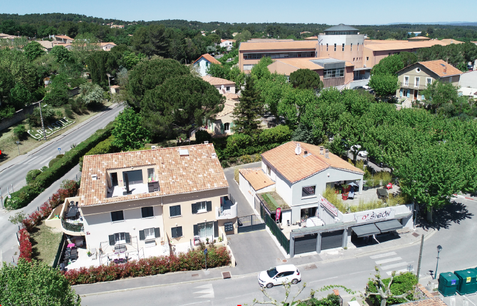 Gros œuvre pour construction de 9 logements à Gréasque (13) en 2015 - 430 000 €
Standing work for construction of 9 housing units in Gréasque (13) in 2015 - € 430,000
---